and those they care for
In a community such as ours, it is all about everyone getting together to make things better. So, some of us could do with a bit of help, understanding, and support whilst others want to give a bit of help, understanding, and support – how we care for each other defines our community.
Those family carers who look after someone close to them contribute to The Debenham Project just as much as the rest. It is their thanks and willingness to accept a bit of help that makes it all worthwhile – it is not easy for a husband, wife, partner, son, daughter, neighbour, or friend to say "I could do with a hand" but when it happens it opens doors and offers hope. To watch the difference made when, for example, a carer gradually joins in with others at our Carers' Club and Info Café is a joy, and to see how they give their understanding and experience to other carers is a privilege.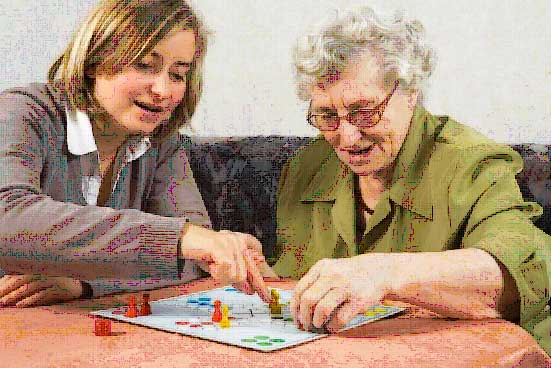 We estimate that there are already more than 100 in our community who have significant symptoms of dementia. To date we have provided some level of support – ranging from information and advice, to personal and telephone contact, and on to luncheon clubs and social activities – to over 65% of their family carers.