All voluntary organisations need money in order to achieve their aims and most are limited by their struggle to find those funds. However, The Debenham Project has been very fortunate in receiving the support of the Mid Suffolk Local Strategic Partnership – managed by Mid Suffolk District Council. They threw their weight behind the project and helped us to be secure in the medium term. In a time of financial constraint this commitment is a testament to their willingness to back innovative community projects.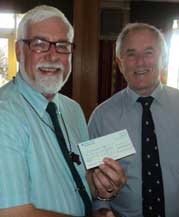 In addition we have been funded by Suffolk County Council, Sports Relief, Axa Insurance, Waitrose, Comic Relief, Yorkshire Building Society, The Norfolk and Suffolk Dementia Alliance, the local Co-op, The Forge Church, and also collection boxes in every local business. The project has also been presented with an award of £10,000 by The Suffolk Community Foundation.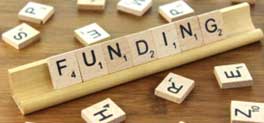 It is important to us that the local authorities and the NHS have acknowledged the value of The Debenham Project in tackling the problems that dementia and an ageing population present. However, what really matters is how individual carers, volunteers, community groups, friends, neighbours and families respond to the need. We have not "fund raised", neither have we organised fund raising events or canvassed for financial support. Yet so many local groups and individuals have spontaneously come forward with donations – even from Sweden – to give a "little" or a "lot" to help us make a real difference in the future.